Skip to Content
Mast Climbing Work Platforms
The Most Versatile Lineup of Mast Climbing Platforms
Service Scaffold Company Inc. is the exclusive dealer for Hydro Mobile Mast Climbing Work Platforms for the Tri-State Area of New York, New Jersey, Connecticut, and Pennsylvania. We offer the most versatile lineup of mast climbers in the industry and have a machine to accommodate every type of façade work.
Our mast climbers are the best vertical access solution for all of your commercial building facade work. The modular design of our mast climbers allows us to customize them to meet your project-specific needs. Our turnkey rental services include drawings, permitting, installation, preventative maintenance, inspections, and equipment removal. All of our mast climbers and motorized scaffold work platforms are ANSI compliant. Contact us today to determine if our mast climbers are the best solution for your project.
Our transport platforms are a great alternative when traditional construction hoists don't fit your project requirements. The transport platform is designed to move men and materials up and down your building in a similar fashion to a construction hoist, but it has a smaller footprint and is rated for lower lifting capacities (up to 4,400 lbs.). This reduces the loads on the building, which can be beneficial when tying into scaffolding or wood-frame buildings. Transport platforms can also be more cost-effective because the installation and dismantling are less labor-intensive and don't require the use of a crane.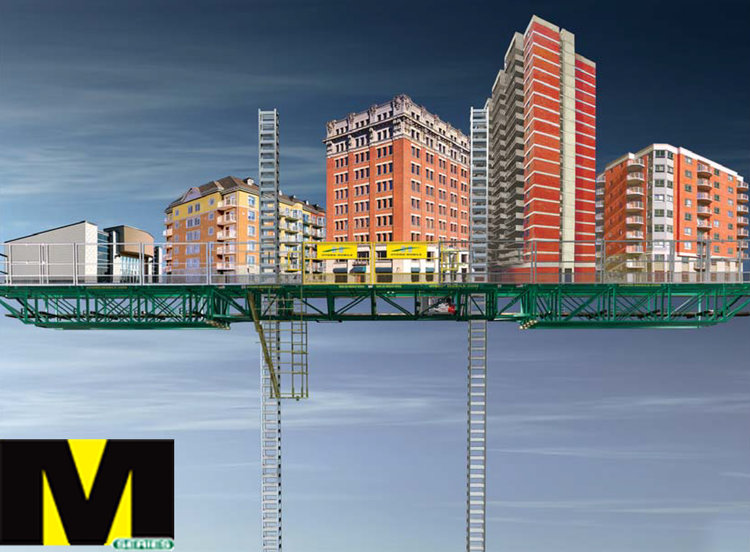 M-Series Mast Climbing Work Platform
The M-Series is the workhorse of Hydro Mobile's mast climbing work platforms. It is the perfect tool for any facade work that requires high capacity, whether for new construction or restoration. With a load capacity of 20,000 lb, and a climbing rate of 3′ per minute, it is perfect for masonry (brick or block), stone or marble facade work from 20′ to 250′ in height.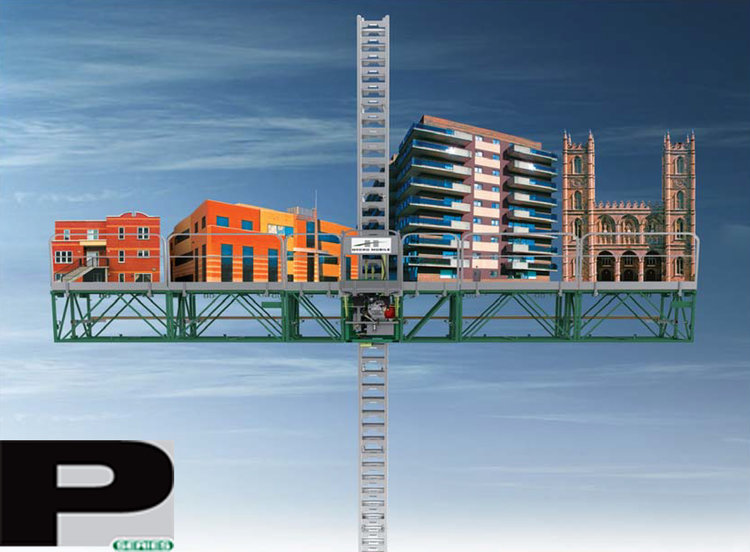 P-Series Mast Climbing Work Platform
The P-Series mast climbing platform is the perfect tool for smaller jobs that require high capacity or for restrained work areas where most climbing work platforms can't fit, whether for new construction or restoration. With its high load capacity (6,000 lbs at 28′ length) to size ratio, it is ideal for multi-residential or small commercial masonry jobs between 15′ and 100′ in height.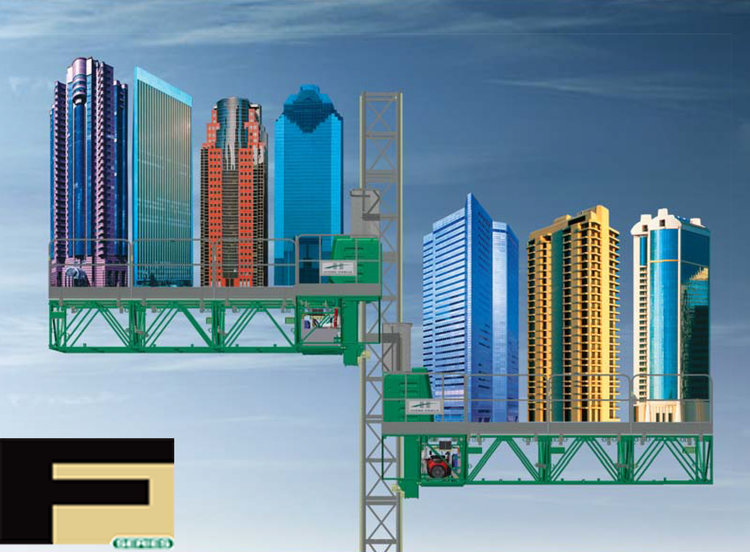 F-Series Mast Climbing Work Platform
The F-Series mast climbing platform is specifically designed for projects 100′ in height and more. This mast climbing platform can accommodate the needs of a wide variety of types of work: windows, EIFS, stucco, painting, and even bricklaying. What's more, trades can work on separate platforms at different heights. It's ideal for either new constructions or restoration.
Transport Platform (FTP)
Hydro Mobile's new access solution, the Transport Platform, offers an intelligent, cost-effective complement to current systems. Any material required by a subcontractor can be easily and rapidly transported (internal framing and finishing, doors and windows, HVAC, plumbing, electrical and more, including debris removal).
A new economical and secure access platform solution for workers and materials.
Service Scaffold Is Your Local Expert With the Broadest Range of Products and Services