Skip to Content
Hydro Mobile Transport Platform (FTP)
Hydro Mobile Transport Platforms FTP Sales & Rental
The Transport Platform offers an intelligent, cost-effective method of transporting workers & materials. Adhering to ANSI regulation 92.10 the Transport platform provides amazing value when compared to a traditional material/personnel hoist. Any material required by a subcontractor can be easily and rapidly transported (internal framing and finishing, doors and windows, HVAC, plumbing, electrical and more, including debris removal). A new economical and secure access platform solution for workers and materials.
Discover the versatility of our range of mast climbing platforms
On many job sites, a combination of products will increase productivity and give access to all trades according to their needs.
Do not hesitate to contact Service Scaffold Company today. Our experts will gladly advise on the best climbing platform solution for your project.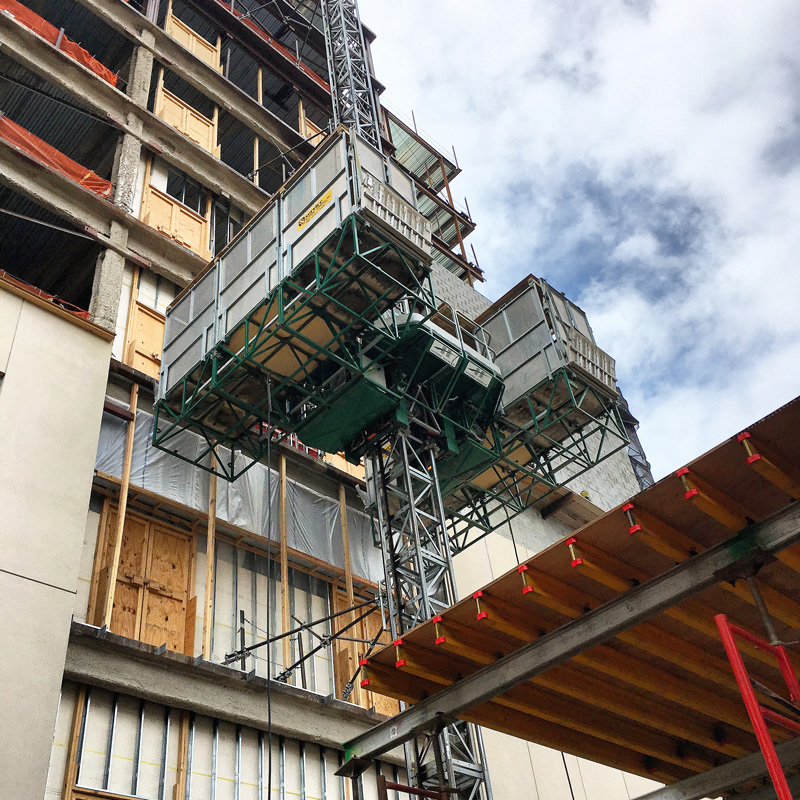 Transport Platform Systems
Hydro Mobile's Transport Platform allows for increased productivity and cost savings…
Easy to operate and load
Does not require a dedicated operator
Operator Training is provided for all employees
High Flexibility: The modular aspect of this transport platform allows for multiple configurations
High Power: Electric or gas powered
High Capacity: Up to 4000 lb load
High Efficiency: Two independent working units on one mast
Service Scaffold Is Your Local Expert With the Broadest Range of Products and Services