Skip to Content
Training & Technical Support
Equipment Operator Training & Support
Service Scaffold Company Inc offers an array of certified training to get your employees up to speed to make your job site safer and more efficient.
We have a full-service department that can provide technical support for all of our equipment offerings and are on call 24/7. This ensures that we provide our clients with services that will minimize their downtime and increase the safety and productivity of their job site.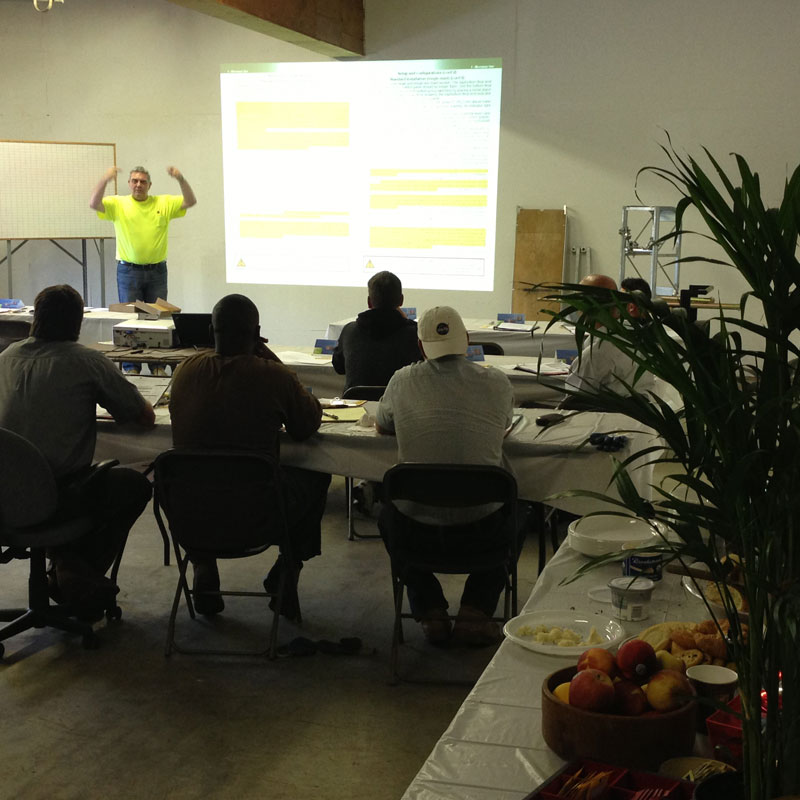 Certified Training & Technical Support
Service Scaffold Company Inc offers clients a broad range of training and technical support. Our training options cover a wide array of equipment, including our full line of Hydro Mobile Mast Climbing Work Platforms. We have a service department with in-depth expertise and ample experience providing technical support to clients choosing to repair their own equipment. Our team of technicians is on-hand to provide you with technical support, wherever you require it. With combined scaffolding experience of over 60 years, the team has supported an extensive range of temporary works projects – from the most simple, to the most complex, in a variety of sectors – sharing their knowledge, so our customers achieve the maximum safety, speed, and adaptability from all Service Scaffold solutions. Support can be delivered either at our training centers or on-site, depending on your requirements.
Ensuring Safe and Effective Operations Training
Equipment Safety Training and proof of training are required by OSHA, USACE, and most commercial and industrial sites. This includes equipment operator training on specific equipment. U.S. Safety's operator safety training is designed to provide operators with the skills to work safely, efficiently, and in compliance with OSHA regulations.
New York
Connecticut
New Jersey
Pennsylvania
Service Scaffold Company Inc Has You Covered
Service Scaffold Company Inc looks forward to providing you with industry training & technical support. Whether you require a 32-hour scaffold erector course for your staff or a Mast Climbing Work platform safety course. Our training facility is equipped to bring your employees up to speed and get them certified.
Using over 60 years of experience our knowledgeable staff vow to make your project safer and more efficient.
Service Scaffold Is Your Local Expert With the Broadest Range of Products and Services